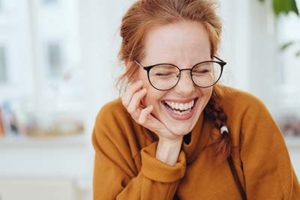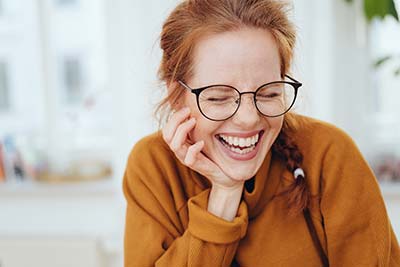 One of the best things about Lovett Dental Upper Kirby is that our dedicated staff goes above and beyond to help you prevent serious dental problems. Early dental treatment is the best way to avoid experiencing conditions like gum disease, infections, and damaged teeth.
While it is recommended that you visit a dentist at least once a year, less than sixty percent of adults have attended a dental appointment in the past twelve months. Worse yet, more than ninety percent of American adults have tooth decay, and the average American has more than three decayed or missing teeth. Additionally, more than 120 million Americans have at least one missing tooth, with another 34 million Americans missing all of their teeth.
Is Dental Health Important?
Tooth decay is the most common dental problem in the United States. Most Americans will experience at least one dental cavity in their lifetime. Having one cavity greatly increases your chances of experiencing multiple cavities, especially if you don't regularly visit your family dentist or practice improper or poor dental hygiene.
Lovett Dental Upper Kirby commonly treats patients with minor, mild, and severe forms of tooth decay. Tooth decay can lead to:
Plaque

Tartar

Infections

Gum disease

Gingivitis
Our Lovett Dental Upper Kirby office can typically mitigate potential dental damage by quickly addressing tooth decay. In the early stages of tooth decay, improving oral hygiene can reverse the condition. However, when left neglected, our team commonly sees plaque and tartar accumulation. Plaque can be removed through dentistry services at Lovett Dental Upper Kirby.
However, when plaque remains on your teeth, it can turn into tartar. Tartar is a hardened form of plaque and requires professional dental services to remove it. Tartar can cause discoloration and gum disease, making it important to address tartar quickly.
What You Need to Know About Lovett Dental Upper Kirby
One of the many great things about Lovett Dental Upper Kirby is that we offer full-service dental treatment. We provide everything from regular dental exams to specialty dentistry services. Regular dental exams and general dentistry can help identify and prevent many common dental problems. We offer fluoride and professional cleaning services, which can help remove harmful plaque and tartar and restore your teeth to optimal health.
Another thing that people love about Lovett Dental Upper Kirby is that we have various specialists, including endodontists, on-staff. So, if you need a complex treatment such as a root canal, we have you covered. At Lovett Dental Upper Kirby, we offer:
Pediatric dental services

Late night and weekend appointments

Dentures, crowns, and bridges
Dental implants and extractions
If you are unhappy with the appearance of your teeth or struggle with yellowing or discoloration, teeth whitening services can be done in-office or in the comforts of your home. We ensure that all of your dental needs, from annual exams to specialty services, are addressed.
Another great thing about Lovett Dental Upper Kirby is that we can help you with complex dental issues such as gum disease, cosmetic problems, and misalignment. Having improperly aligned teeth can lead to problems such as clenching and overbite. Root canal treatments, another common specialty dental needed, is treated at our office. Root canals are rather common, but sometimes coordinating care with an outside endodontist can become overwhelming.
At Lovett Dental Upper Kirby, we have the ability to treat a full range of dental issues in-house. Check out our dental specials for your whole family.
Reach Out to Lovett Dental Upper Kirby Today
Proper dental care is an important part of your overall health. Having poor dental health can impact your physical health and mood. Dental problems, like infections and pain, can cause you to miss work or school. Contact Lovett Dental Upper Kirby for all of your dentistry needs.
Don't wait until you start experiencing mouth or tooth pain to see a dentist. To find out more about Lovett Dental Upper Kirby, or to schedule an appointment, call us today at 713-490-8888, or contact us online.