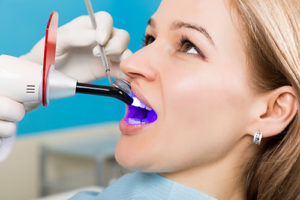 The best dental bonding services can be found at Lovett Dental Upper Kirby Bonding provides many benefits for your overall dental health. Let's examine this process in detail to help you understand its benefits and to make choosing cosmetic dentistry services a more comfortable option for you.
What Is Dental Bonding?
Dental bonding at Lovett Dental Upper Kirby applies a tooth-colored material to your teeth to help fix chips, cracks, and other problems. This process helps with:
Decayed teeth
Chipped tooth surfaces
Appearance problems
Misshapen teeth
Gaps between teeth
Thankfully, this process is one that doesn't take a lot of hard work to finish. In some cases, you may be in and out of the dentist's chair in under an hour. Therefore, it is worth exploring this process in more depth to see what it entails.
The Dental Bonding Process
Dental bonding at Lovett Dental Upper Kirby follows a generalized guideline for care. That's because this process is relatively simple and doesn't vary much from any dentist's office. The following steps are the most likely ones you'll experience when you get dental bonding:
Preparation – Bonding may require a little anesthesia if your tooth has a cavity, must be drilled, or if the chip is near a nerve, the dentist must also work to select a proper resin color that matches your teeth to ensure that your care is as professional as possible.
Bonding – Now, the surface of the tooth is roughened slightly to make the bonding easier. Then, a conditioning liquid is applied before the bonding to help the tooth keep its natural shape.
Finishing – Once the adhesive has adequately hardened, the dentist needs to trim, shape, and polish the surface to make sure that it matches your tooth and to ensure that it retains the type of sheen that your teeth need to stay healthy and stable for years to come.
Most bonding processes take no more than thirty to sixty minutes per tooth to complete. When getting multiple teeth bonded, anticipated several hours of work. Thankfully, your Lovett Dental Upper Kirby dental expert can usually split this care up into a few different treatments. They can also provide a level of consistent general dental care that keeps your overall oral health secure and protected against other types of decay.
Dental Bonding at Lovett Dental Upper Kirby
At Lovett Dental Upper Kirby, the many benefits of dental bonding make it an excellent care choice for many individuals. If you think you want to try it for your oral health, please don't hesitate to consider the team at Lovett Dental Upper Kirby. Our multidisciplinary dentists have the necessary skills to provide you with the high-quality care needed to ensure your bonding goes smoothly.
That's because we hire only the most trained and high-quality experts that we can find. Also, we try to hire locally when possible to ensure a higher level of care. We find that local dental experts connect to the city and the residents, which improves their standard of care. We can provide a total package for your dental health that goes beyond bonding. Our example, our experts can provide general dental help, pediatric services, periodontal care, and much more.
Receive Dental Bonding Advice Now at Lovett Dental Upper Kirby
So, if you want the best dental bonding, call us at 713-490-8888, or contact us online to set up an appointment. Contact Lovett Dental Upper Kirby because we know how to bond your teeth in a way that keeps them healthy. We can set up various types of maintenance procedures that keep your oral health as secure as possible. Make sure to verify your insurance to ensure more accessible payment options.