Brushing and flossing every day is a type of basic preventative dental care. Going in to see your dentist at least once every six months for x-rays and an exam is another type. Yet, there are a few more advanced preventive dentistry services that could help protect your teeth from a range of complex health problems down the road. Our preventive dentistry service at Lovett Dental Upper Kirby in Texas offers the solutions you need to safeguard your smile. To learn about our general dental procedures, reach out to our team today at 713-490-8888.
What Can Preventative Dentistry Do for You?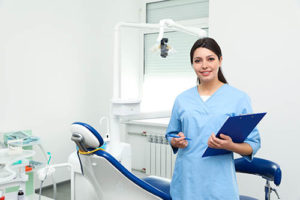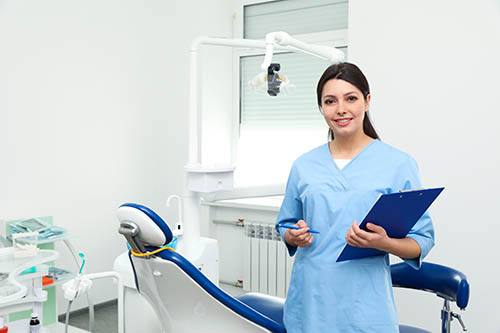 Even when you brush your teeth often and come in for routine checkups, you may still develop dental problems over time. That happens because of just how powerful bacteria can be in the mouth. Yet, with preventative dental care, we can work to protect your smile, including:
Reduce the risk of developing gum disease
Treat the early signs of gum disease to prevent advanced periodontal disease
Minimize tooth decay so you can keep your natural teeth longer
Decrease the risk of cavity development
Ensure you don't develop dental health problems from infections
It only takes a few minutes for our preventative dentistry team to determine if you would benefit from additional preventative dental care. It's often a part of your routine checkup with us, too.
What Type of Preventative Dentistry Services Are Best for You?
In our Texas office, we offer a range of preventative dentistry services. Your dentist will most often recommend a specific type of dental care for you based on what concerns or complications you have. These services may be helpful to your child, too. Because kids tend to have not learned to perfect their dental hygiene and may eat more sweets than they should, these types of services are critical to minimizing risks to their teeth that could follow them for the rest of their life.
Some of the preventive dentistry services we offer include the following:
Deep Teeth Cleaning: Deep cleanings are designed to reduce the amount of plaque and bacteria forming under the gum line. In these areas, this buildup can begin to cause damage to the tooth root, putting your tooth at risk of being lost. Your dentist may recommend a deep cleaning for you if you have early gum disease or are at risk for it.
Fluoride Treatments: Your dentist may recommend the use of fluoride treatments as a way to strengthen your teeth. This natural mineral is critical to ensuring long-lasting dental health. If your teeth are worn, especially damage to the enamel, our team may recommend using these treatments.
Dental Sealants: Sealants protect the soft tissues of your teeth from the damage caused by bacteria. We recommend sealants for those who have had cavities or are at risk for developing them. They can also be incredibly helpful for children as a type of prevention for damage.
Are you unsure if you need preventative dentistry? When you come in for your general dental appointment, our team will make recommendations that may be right for you. Be sure to ask us questions and let us know what type of preventative dental care in Texas may be best suited for your needs. We're happy to offer these and other services to you when they can provide a benefit to your smile.
Schedule a Consultation with Lovett Dental Upper Kirby
Preventative dentistry is a valuable type of dental care you don't want to overlook. Our preventative dentistry services are designed to provide you with the highest protection level using the most innovative and modern methods. We're confident you'll see the results of preventative dental care. Reach out to Lovett Dental Upper Kirby in Texas to learn more. Call 713-490-8888 for an appointment.