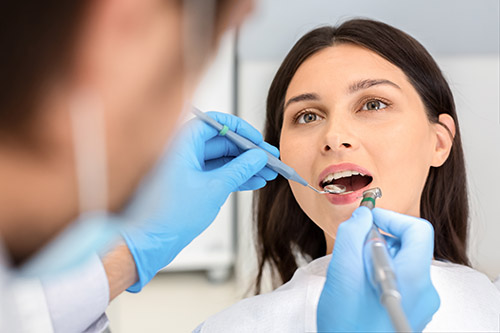 Dental health is often a tough aspect for many people to manage and may require specialized tools to keep it secure. For example, dental fillings and sealants help keep teeth strong against various types of damage. Thankfully, Lovett Dental Upper Kirby provides the kind of dental fillings and sealants that patients can trust. Therefore, it is worth knowing how these products work and the type of protection that they offer people like you.
Dental Fillings and Sealants at Lovett Dental Upper Kirby
Getting dental fillings and sealants at Lovett Dental Upper Kirby is a simple process. There are many ways this service, as well as other general dentistry services, help your smile. It's time to be proactive about your oral health.
The Benefits of Dental Fillings
Dental fillings and sealants provide a myriad of benefits that help to enhance your oral health. Fillings are particularly popular because they serve a broad array of different needs. Just a few advantages that they offer your oral health include:
Protection against further decay
Strong resistance to grinding damage
Extra structural support against dental failure
Boosted jaw strength in certain situations
Fillings typically come in a few different varieties. The first is a glass ionomer restoration. This filling sticks to the tooth and helps to release fluoride that protects your overall tooth health. However, they do not match the color of your tooth and can last for a few years. Composite fillings do match the color of your teeth and last for much longer than glass ionomer but do not release fluoride.
How Dental Sealants Can Help You
Dental sealants are used to help protect various surfaces of the tooth from decay. They are often painted on the back teeth because they help to keep them as strong as possible for years to come. When properly applied, these sealants can be very powerful. Some experts believe that they can protect against eighty percent of dental cavities for two years and fifty percent for four years.
Often, these sealants are used in pediatric dentistry because they help protect a child's teeth for years and years. Typically, these sealants require only a handful of application and maintenance procedures. Once they wear off, they can be re-applied to protect against further damage. And while they are most often used on children, they can be used on adults to provide similar protection. And we can provide you with this option at our offices.
Get the Best Dental Fillings at Lovett Dental Upper Kirby
If you are interested in these beneficial dental services, visit us at Lovett Dental Upper Kirby. Our care professionals have years of experience with sealants and fillings. Best of all, we also know how to perform other types of care and repair techniques, including:
Pediatric – We can fill and seal the teeth of younger children.
Orthodontic – Our experts know how to apply braces and other corrective tools.
Periodontic – Take care of your gum health with regular checkups.
Endodontic – Avoid common mouth-related issues with ease.
Maxillofacial – We can perform healing repairs on your jaw and your gums.
Few other dentists in the area provide the comprehensive and high-quality care that Lovett Dental Upper Kirby offers. Also, we are willing to work with your financial obligations to create a care option that works for you.
Reach Out to Lovett Dental Upper Kirby Today
Lovett Dental Upper Kirby offers some of the finest services in the area. So if you're ready to start taking better care of your teeth, call 713-490-8888, or contact us online today to make an appointment. Contact us for all of your dental needs and get the best results for your oral care.