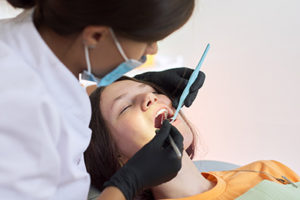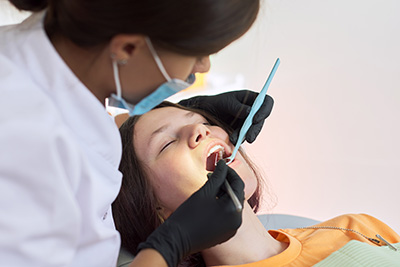 The team at Lovett Dental Upper Kirby goes above and beyond to ensure that our patients are comfortable during their visit. When you suffer from dental anxiety, it can make it hard to overcome your discomfort during longer dental procedures. By calming your nerves and allowing proper dental care, our sedation dentist can help you restore your oral health through routine and specialty dental services.
Our patients sometimes express that their anxiety about a procedure prevents them from coming in for services. For those patients, we have options that can help make their visit easier.
What Is Sedation Dentistry?
A sedation dentist provides relief for people undergoing oral surgery, overall discomfort, or dental anxiety. Sedation is a way that our dentists can ensure that you are comfortable during your dental procedure. By providing you are calm and relaxed, they can focus on providing you the proper care that you need.
At Lovett Dental Upper Kirby, our sedation dentist will make recommendations on sedation methods based on several factors. These factors include your overall health, anxiety level, and upcoming dental procedure.
Do I Need Sedation Dentistry?
Sedation is used in medicine as a calming mechanism and to provide comfort. At Lovett Dental Upper Kirby, our patients utilize our sedation dentist for a number of reasons including, but not limited to:
Dental anxiety
Prior trauma from former experiences
Severe pain management
Strong gag reflexes
Intensive dental procedures
You might be avoiding a procedure that you need because of discomfort or nerves. Studies show that nearly 58% of adults suffer from dental anxiety. Among those, previous traumatic experiences were shown to elevate their level of fear. Our Houston sedation dentist will help relieve your stress level and anxiety so that you can give your teeth proper care.
Patients that undergo intensive dental procedures may also use sedation. If traditional anesthesia is not an option, sedation is another established method of pain reduction. Because you are not in a full state of sleep, it can reduce the risk that an anesthetic has on some patients.
Although you are not in a full state of sleep, there are some forms of sedation that our Houston sedation dentist will monitor your vitals during. Depending on the circumstance, there are different sedation methods that we will use.
What Types of Dental Sedation Do We Offer?
There are different levels of sedation that your dentist can give to you depending on a number of factors. Our dentist will consider your health, anxiety level, pain level, and procedure when deciding what is right for you. Lovett Dental Upper Kirby provides both oral sedation and IV sedation to our patients.
Oral Sedation for Dental Procedures
If you suffer from high dental anxiety, oral sedation might be the answer to obtaining proper dental care from general dentistry to specialist services. There are a number of commonly used oral sedation prescriptions that can help you overcome your fear. Our sedation dentist will prescribe a pill for you to consume the morning of your procedure. Depending on recommendations, our dentist might also prescribe a pill for the night before the procedure.
This method is also often referred to as conscious sedation, meaning during your dental procedure, you will be relaxed but aware. Although you are aware, you will retain little memory afterward.
IV Sedation for Dental Procedures
Our sedation dentist offers multiple methods of IV sedation. In any case, you will receive IV fluids that will keep you sedated throughout your procedure. This method is used for many different procedures, but especially for intensive dental treatments like oral surgery.
When you receive IV sedation, we recommend someone come to the treatment with you. You will need someone to drive you home as you might be groggy when you leave the procedure.
Learn More About Sedation Dentistry at Lovett Dental Upper Kirby
At Lovett Dental Upper Kirby, we do everything we can to make sure you are comfortable while improving your oral health. Our sedation dentist can help you overcome your dental anxiety and focus on the importance of your teeth.
Procedures that we provide relief for include:
Tooth extractions
Dental crowns and bridges
If you're searching for a sedation dentist, contact Lovett Dental Upper Kirby by calling 713-490-8888, or contact us online.