Regular medical check-ups now are arguably even more important than they were before. Still, too many individuals and families are forgoing things like scheduling their child's annual orthodontic services with their local orthodontist at Lovett Dental Upper Kirby. There are several benefits to maintaining good oral health. Our orthodontics specialists can help individuals and families improve and maintain overall good oral health and act preventatively to ensure minor issues don't become significant.
Orthodontics Helps You Keep a Healthy Immune System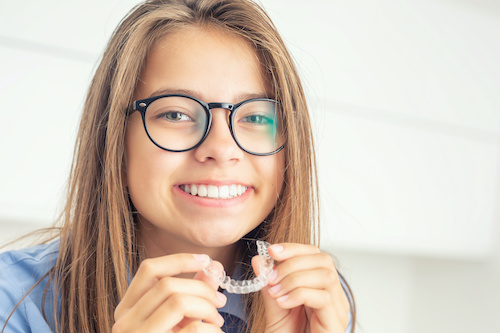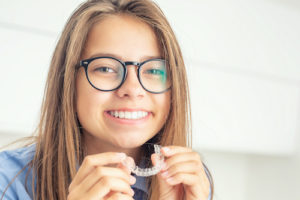 One of the most important things your family can do to ward off sickness is boosting your immune system. You can do that at home by keeping a good diet and ensuring everyone goes outside for a few minutes every day to get some sunshine and vitamin D. These and other things are fantastic proactive ways to keep your immune system healthy, but did you know that also regular orthodontic inspections can help?
Regular orthodontic visits will help keep your immune system healthy by finding early warning signs and treating them. For example, teeth cavities are a symptom of tooth decay and, left untreated, can cause an infection that can comprise the totality of your child's immune system. Regular checkups help prevent cavities from forming altogether. Good oral hygiene is part of every individual's overall health and wellness. However, encouraging children to develop positive habits early is perhaps the best way to ensure continued health.
Encourage Healthy Habits
You have probably heard that the rates of the regular seasonal flu have dropped exponentially? And that it is believed to be, in part at least, because of all these healthy habits we've developed like no hands shaking and regular sanitizing of hands. Well, taking your child for regular orthodontic services can help in a similar way as it treats them better mouth and gum habits.
When you and your child or children visit our orthodontist, you'll find that our goal is to check, treat, and encourage. Each child leaves with a goody bag, and we always go over key healthy habits like how best (and how long) to brush one's teeth. Our goal is to make positive associations so that your child will always look forward to going to the orthodontist.
Our Lovett Dental Upper Kirby Dental Services Get Problem Issues Identified Fast
Childhood and teenage years are one of the most important periods in one's life to regularly see an orthodontist. This is because this is the period in which new teeth are forming and coming through one's gums. Regular orthodontic services help ensure those new teeth don't become impacted and cause pain (very common with wisdom teeth) and, when you choose preventative, proactive orthodontic services, we can make recommendations like braces and retainers to ensure proper tooth growth before the teeth form a more rigid and harder-to-change position in the gumline. Our orthodontist team can also help ensure issues like gum disease are halted in their tracks before they become damaging issues.
Contact Our Team at Lovett Dental Upper Kirby Today
Our team at Lovett Dental Upper Kirby is proud to have experienced and compassionate dental professionals on our team. We make patients feel safe and comfortable at our office, so they are confident they are receiving the dental care they need. It also encourages positive habits. We specialize not only in child orthodontics services but adult orthodontic services as well. Contact our team today to learn more about who we are and what we can do for you and your family. Then, be sure to schedule an appointment to meet with one of our friendly orthodontist team members in person by calling 832.780.4979, or by contacting us online.